DISCLAIMER: this article is older than one year and may not be up to date with recent events or newly available information.
Our focus, as VMware Technical Account Managers, has always been to be our customers' trusted advisers, and to ensure that they are informed, optimal, and operationally efficient, helping them to do what they do best. The VMware TAM Customer Roundtables are a series of exclusive, focused, information sessions, designed to deliver relevant, up-to-date content to our customers, by Subject Matter Experts, and arm customers with information they need. In normal circumstances, we would have been hosting these in person, across several cities around the world.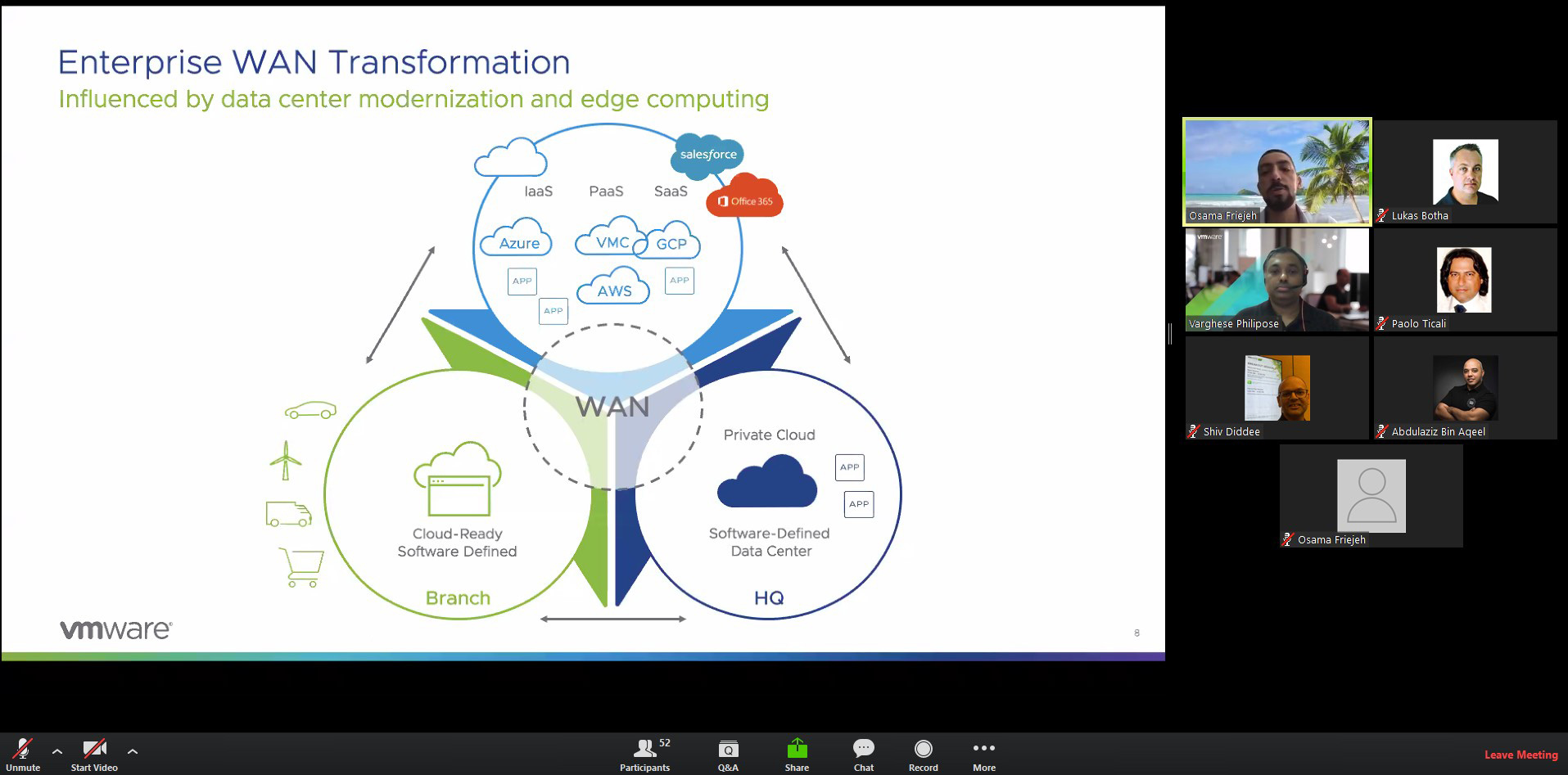 However, in these extraordinary times, the TAM Team, has adapted to our customers' situation and our goal was to make sure we still give our customers the VIP experience of being a TAM Customers. Therefore, with great pride, we have kicked off the first in a series of Virtual TAM Customer Roundtables, for our loyal TAM Customers. These sessions are tailored to be shorter, crisp and concise to keep customers engaged. It is an opportunity to ask questions and get them answered, all as a result of being a valuable TAM Customer.
Today's session was excellent. It was delivered by Osama Freijeh, from our VeloCloud Business Unit, taking our customers right from the meaning of an SD-WAN to architecture, use cases, and value proposition. Thank you to all our customers who attended this truly informative session, asked brilliant questions, and ensured it was a remarkable success! Thank you to the TAMs as well for manning the chats, addressing all the questions, and ensuring their customers leveraged maximum value from this session.
We are in an extraordinary time, and this is our way of saying thank you to our extraordinary customers. We look forward to organizing these Virtual Roundtables on a regular basis, with the next one scheduled on 14th April, 2020 discussing the topic of vSphere 7.0 – Platform for Modern Applications and Hybrid Cloud.
Stay informed, stay enabled, and stay safe!
---
Category: News